The way online users behave is changing…


As common as it is to say "

don't judge a book by it's cover

," websites and landing pages are subject to an extreme level of snap judgments that immediately influence perceptions of credibility.
So yes, websites are judged swiftly and ruthlessly. 
What does it all mean?
Your website is a magnet for judgement—and this judgement isn't limited to the website itself—it carries over into the way users perceive the company as a whole.

A bad website can tarnish a company's credibility significantly—but a quality website can help a company extend its sphere of influence and create leads.
For you, the difference between these two outcomes could be as simple as making adjustments that change the way users perceive your website the first time they interact with it.
Website first impressions matter. Make them count.

It turns out websites like

Hubspot

, Mozilla and Slack. have already found the solution!
The days of littering your landing pages with standard stock photos
are over.
The days of keeping your customers engaged with simple
Shutterstock images are finished.
Not too long ago, I noticed a drop in the number of customers that

were opting in on my landing pages.
As a internet marketer, this was extremely worrying for
me.
I had no idea why my opt-in rates had dropped, and I needed
them to go back up…fast.
So I started researching into the subject, desperate to find
answers.
It soon became clear what the problem was…
My landing page was 'the same as everyone else's'.
Why?
I was using boring stock images from places like Shutterstock.
Stuff that used to be okay a few years ago, but now everyone is using

them, and it made it impossible to stand out from the crowd.
You better go attractive or see your brainchild dying!
Research shows that the time that an average user spends on a website is 0.05 seconds! That's right, you've only got 1/20th of a second.

That's it! And then either your website becomes a daily treat to their eyes or (what happens to most of them) goes straight to the limbo!

And you don't want your brainchild to rest in the limbo of your target audience. So you better pull your socks up and take some action.
Welcome to the age of isometric Illustrations!
If your older graphic  style is fish, there's no water on this planet anymore!
No more boring,
standard stock images
crippling your conversions
Isometric Illustrations –
Presentation of
3D objects in a 2D setting!

If you kindly bear with me for a few more minutes, I'll show you how photos, videos and infographics can be resurrected from death, and you can give them a new life to lure all those visitors into repeat customers!


Isometric Illustrations are a new, eye catching way to wow your audience and turn them into raving fans.
As flat icons lose their charm, isometric design paired with custom illustrations adds the much-needed depth in web design, Landing pages, Online Banners and Advertisement.
less is more
What could isometric illustrations do for your business?
No more boring, standard stock images crippling your conversions
All those boring stock images you've been using? They're killing your conversions. With isometric illustrations you can directly increase your conversions and put more money in your pocket.
Turn web-surfers into raving fans
Here is what you will get
1000 Ready Made, Transparent Isometric Headers 
Easily Customizable
Suitable for Website or Landing Page Header

Suitable For Facebook Advertisment.  
10 Ready Made, Transparent Isometric Headers 
900 Ready Made, Isometric Houses and Buildings
 

Easily Customizable

Suitable for full isometric presentation

Suitable For Facebook Advertisment. 

With Ready Made Isometric Characters 

Very Creative 

Commercial License
10000 HIGH DEFINITION Individual Isometric Elements
Easily Customizable
Suitable for Website or Landing Page Header

Suitable For Facebook Advertisment.  
THE BEST PART YOU WILL GET PNG, SVG, AND Ai SOURCE FILES
You can easily import Any Application to create stunning scenes for your websites and online projects 
Click The

'Buy Now'

Button, Before It's Too Late.
Here's a final reminder of what you'll have access to:
Say goodbye to expensive freelance designers (Value $500/project)
Instant access to software that can create unique designs for your business in just seconds (Value $497)
Instant credibility and trust with whoever lands on your website (Value Priceless)
All for a small, one time investment of…
$17.
You will get access eye-popping isometric illustrations to wow

your audience 
Engage users
Those people who stop by on your website but don't do anything?
With fun, modern isometric illustrations you can turn them into your biggest fans in an instant
Stand out from the millions of 'other' websites and landing pages
As we already know, standing out from the millions of other similar looking websites and landing pages is usually difficult, but with isometric illustrations you instantly display credibility.
Create a loyal band of lifetime customers
2000 Isometric illustrations

PNG format

Isometric People

Isometric buildings

Isometric Office Equipment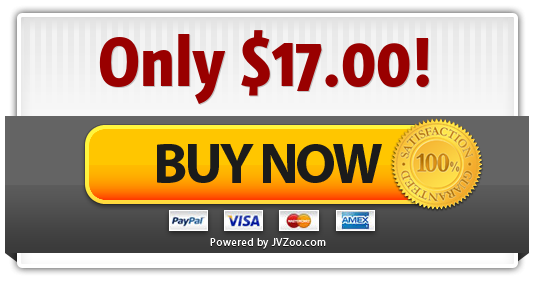 Early Bird Discount Expires in...
FAQ's
How do I know this will work for my business?
Obviously, we can't 100% guarantee that this will work for your business. So if for whatever reason you don't feel as though it's a good fit,
just contact us within 30 days and we'll give you a full refund.
Why is an isometric illustration going to help grow my business?
by keeping your customers engaged with attractive, minimalist web-design your customers will have more affinity with your business, and are more likely to become loyal, lifetime customers.